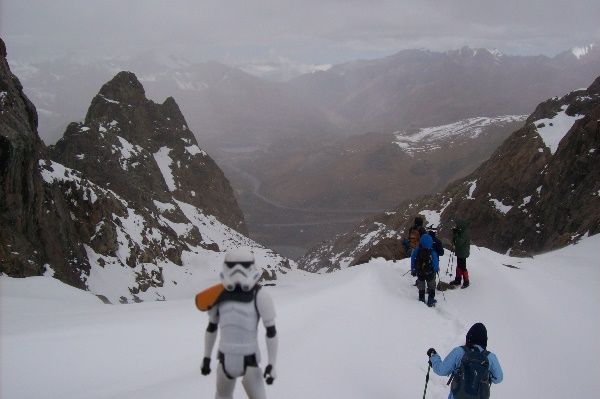 Aquí estoy con los nuevos reclutas para nuestras tropas en el planeta Hoth. El clima no era tan bueno esta vez.
Here I am with the new recruits for our troops in Hoth planet. Weather wasn't that good this time.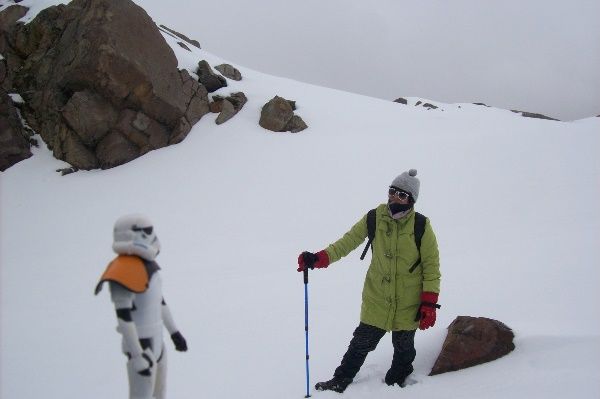 Creo que esta recluta tiene lo que se necesita para llegar a ser Sith :)
I think this recruit has what is needed to become a Sith :)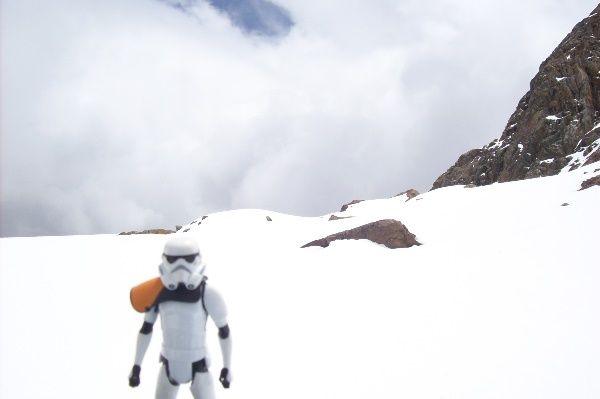 Yo posando durante los pocos minutos de buen tiempo (estoy sonriendo)
Me posing during the few minutes of good weather (I´m smiling)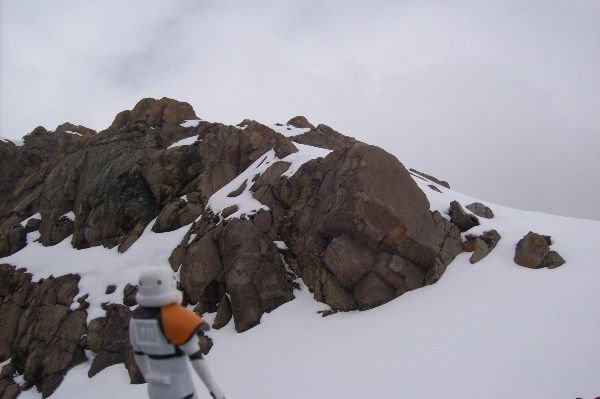 Contemplando la cumbre del Anticona. No fuimos debido a las cambiantes y malas condiciones climáticas.
Contemplating the Anticona's peak. We didn't go because of changing and bad weather conditions.
Altura: 5100 msnm
Altitute: 5100 masl
----------------------------------------
----------------------------------------
El calentamiento global es raro. Después de CUATRO años sin absolutamente NADA de nieve, tenemos nieve de nuevo sobre las montañas Anticona y San Andrés. Esto es completamente impredecible, no podemos decir si esta nieve va a durar, o si este evento se repetirá el próximo año!
Global warming is weird. After FOUR years with absolutely no snow AT ALL, we have snow again on Anticona and San Andrés mountains. This is completely unpredictable, we can't tell it this snow will last, or if this event will happen again next year!