In the small towns on peruvian highlands (the country) people have guinea pigs inside their kitchens because it is warmer there. People cook using firewood. House rooms (dining room, kitchen, bathroom, etc) are build around a courtyard.
It is better understood looking at this photo: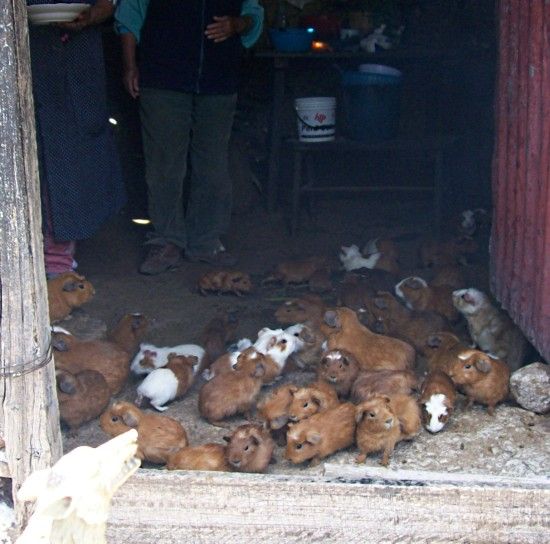 My wolfie Kurt was in the courtyard trying to reack the many guinea pigs inside the kitchen. These animals are no pets, they are food for people.
The translation to spanish of "Guinea Pig" is "Cobaya" or "Conejillo de Indias". In Perú a guinea pig is called "Cuy" (pl: "Cuyes").