In XXI Century, Pirates don't make you walk on their plank. They crush you and "burn" you with the CD-ROM they use to pirate software: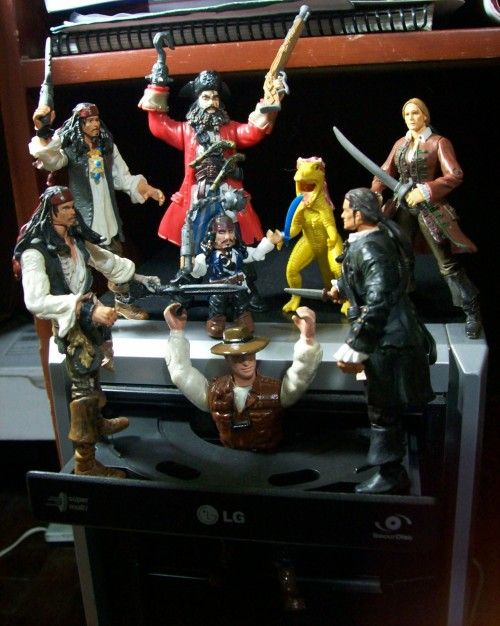 Pirate Black Beard:- Now you will learn to not legalize
our software
! Aaaarrrr!!
Nikolai:- You don't need to pirate that software, it is free! You just need to enter a free registration code...
Mini Jack Sparrow:- We are pirates, we pirate even free software!
Nikolai:- oh gosh... please don't tell me you pirate
Ubuntu
too.
Rigth, The Pirate Dinosaur I have since 1996:- Of course, idiot, we even pirate the
GPL
and the
GLPL
licences themselves!!
Nikolai:- oh gosh....
More cool blog entries:
This is the most awesome pirate I've ever seen!
OMyGosh I want this collection!!
How could I forget these pirates?
I really like these fighting pirate figures
<<- Join the league now, arrrrh!!