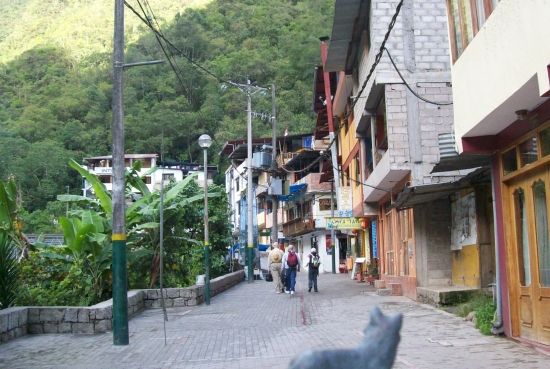 Machu Picchu town at last. It was a long journey from Cusco City.
We could barely had any rest that day. We bought our 10 soles ($4) tickets for the local train we will took a few days after this, went to a
not fancy at all
hotel, took a bath and looked for our dinner.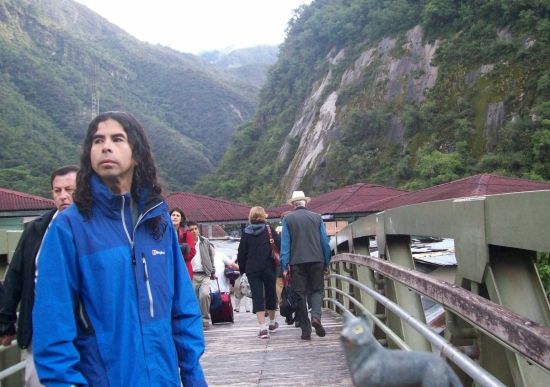 Ok ok, Bruno doesn´t look so friendly in this photo because after a long trip in a warm weather we were tired and didn't had any lunch yet (it was late at the evening). Things went well after some food, really!
oh, I forgot to say that we spent the Night of the End of the World (dec 21th, 2012) in our camp near Salkantay mountain :D