This is another view from the market's second floor:
This is one of the streets in the touristic side of the town: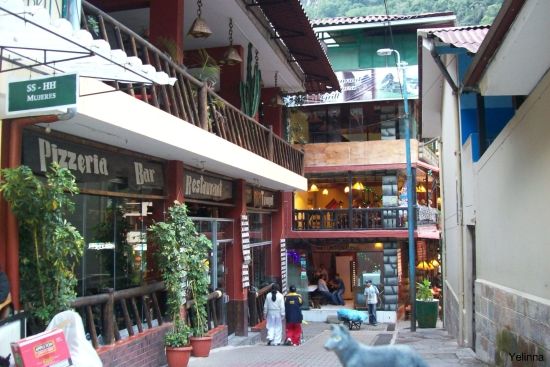 This is near the Train Station: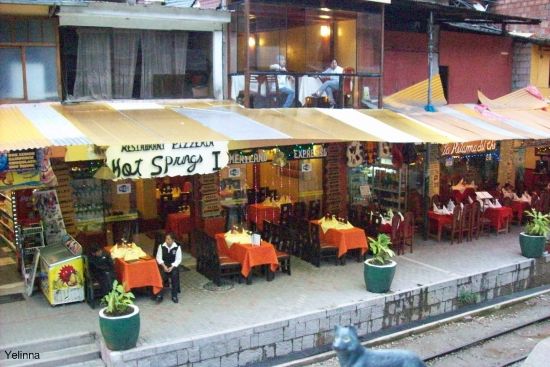 Fun fact: In Machu Picchu town are no cars! (except for the touristic buses that go to Machu Picchu Inca's site). Everything arrives on train (people, goods and merchandises). For that reason stuff is more expensive in Machu Picchu town than in other peruvian cities (including the mid class districts in Lima city!).
An example: Ten bananas cost five soles (two dollars). WTF?? Near my house in Lima I pay less than half that price!
D: