Located in Calle Comercio #1009, this store named "San Carlo Ltda." sells mainly fabric, but its second floor is dedicated to Playmobil :D
You can notice the store because they placed this cute guy in front of the door: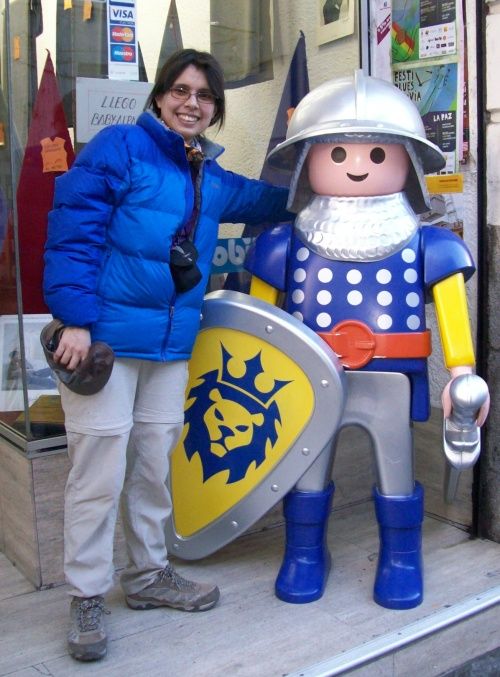 You can see the fabric behind.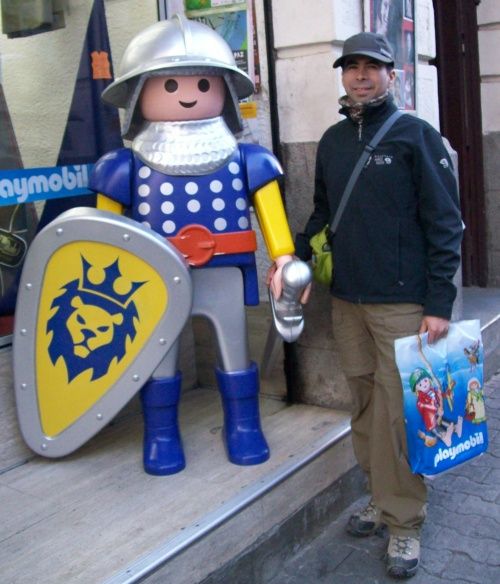 Inside, when you go up the stairs, you see this decoration: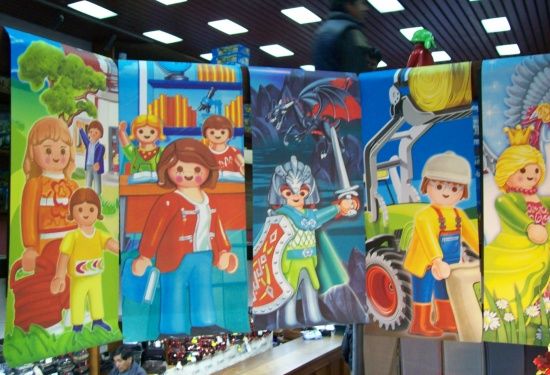 The second floor is filled up with Playmobil boxes, I also found this cute folk: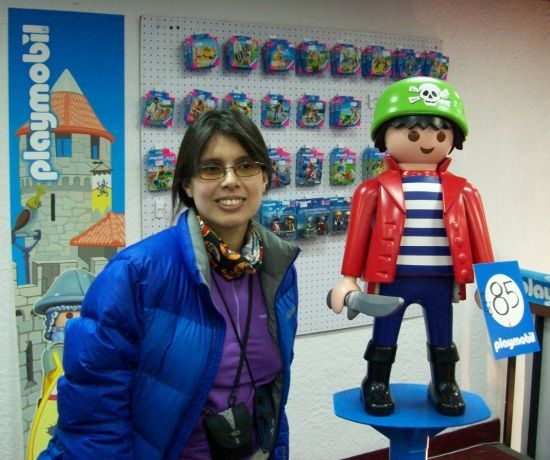 When Bruno returned some weeks later, he found this smiling guy: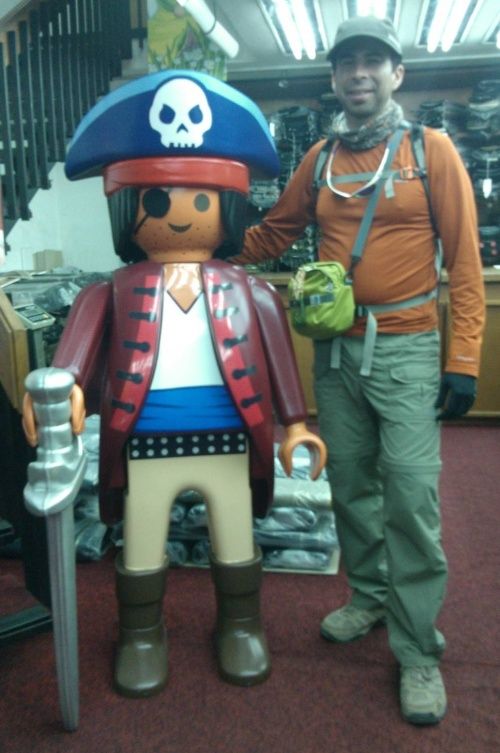 See the fabric piles behind?
Yes, I bought Playmobiles, plus the ones I got in the stores in Lima, now I have a nice collection of new colorful Playmobiles :D