Carlos Dreyer Spohr was a painter and collector from Germany that lived in Puno during more 30 years, in early XX century. He was interested in peruvian ancient cultures. He made paintings in oil, aquarelle, pencil and charcoal, and he was influenced by indigenous current. His paints are about landscapes, customs and daily live in the highlands.
In the museum you are allowed to take photos just in the first floor.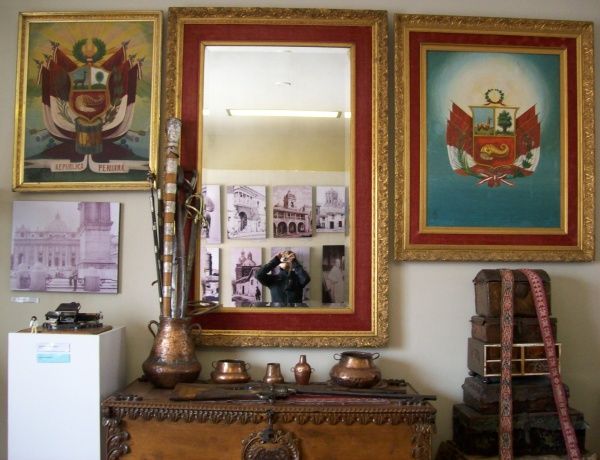 The exhibit includes photos, paintings, Carlos' belongings and objects of the Moche, Nazca, Chimú, Chancay and Paracas culture. It is a really interesting and nice place. That days, a group of japanese people were visiting too.
This is his typewriter: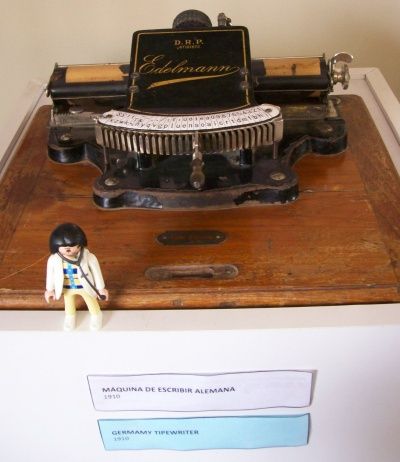 The sign says:
"German typewriter, 1910".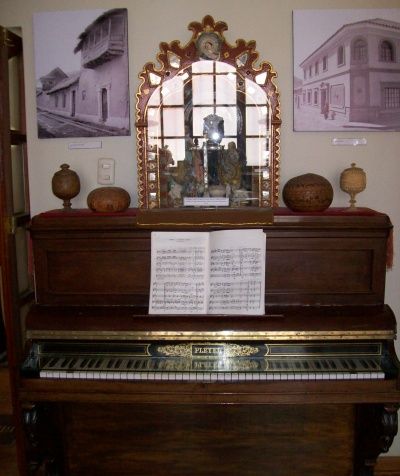 The photos are from Puno city in early XX century.
Entrance costs 10 soles (less than 4 dollars). It is located on Conde de Lemos street, number 289. Puno City.