December 2013: I was told there was a pre-inca path from outside Chachapoyas town to Levanto (another town). It was true: the walkin distance is around 3 to 4 hours, but I took the wrong fork and ended up in Quipachacha... another smallest town with very nice people that were making their nativity scene when I arrived. They use plants and branches they gather from the hills around. I was lucky to find transport back to Chachapoyas because in the way from Chachapoyas to Levanto/Quipachacha you unlikely will see any people.
A little dog walked with me most of the way, I left it in Quipachahca because it is common these doggies walk long distances on the mountains going and coming back to home.
This is a photo of the best part of the path, it is so ancient that most of it is destroyed: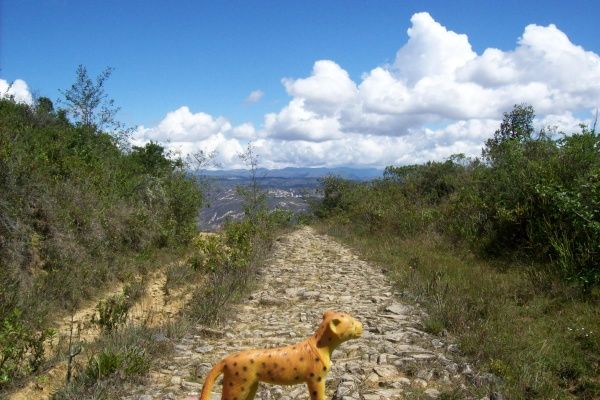 Chachapoyas culture was conquered by the Incas before the arriving of the spanish conquerors in XV century.
I took Apple Jack and King Sombra wiht me: