When I was in Chachapoyas town, there was a little exhibition inside one of the buildings in front of the main square.
What I found were mummies :D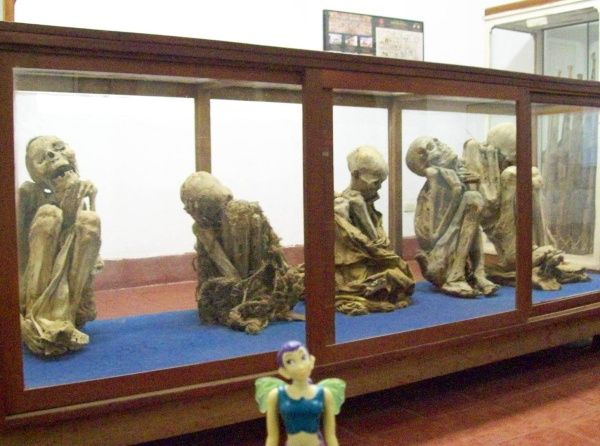 Centuries old, these mummies show how chachapoyas people placed their dead ones inside their sarcophagus.
Here's a family: mom, dad and child: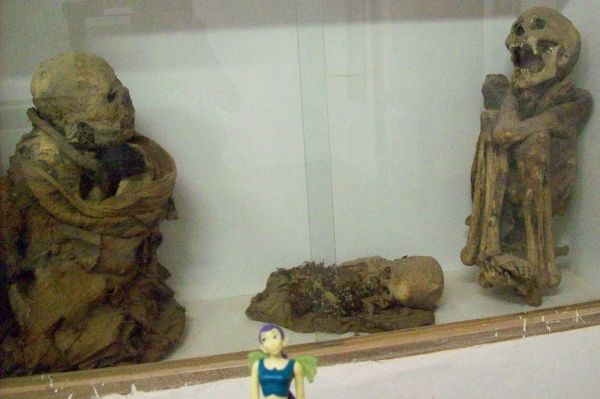 It was conmon in ancient Perú to place dead ones in the same position we are before get born. From Paracas to Mochicas and Chachapoyas, bodies are always in this position.
One of the mummies was in possesion of a shaman who used him/her in his rituals. He/She was rescued by the police: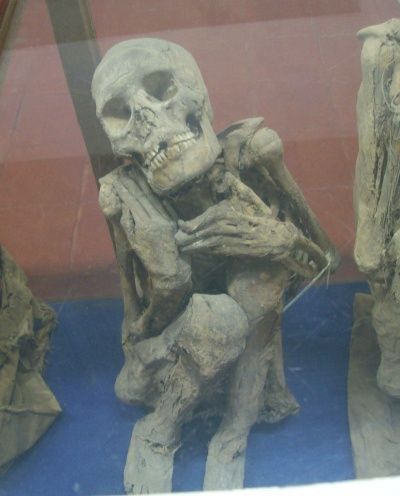 It seems he/she was a nice person :)