The Kuelap fortress
is an important archeological site in Perú (the second after Machu Picchu) and receives small amount of visitors because it is far away from Lima (20 hours by bus, there are no plane flights to Chachapoyas province). Form Chachapoyas city (in Chachapoyas province, located in Amazonas region. It has the same name as the Amazon river in spanish) you can take a tour or a car to Luya province, where Kuelap is.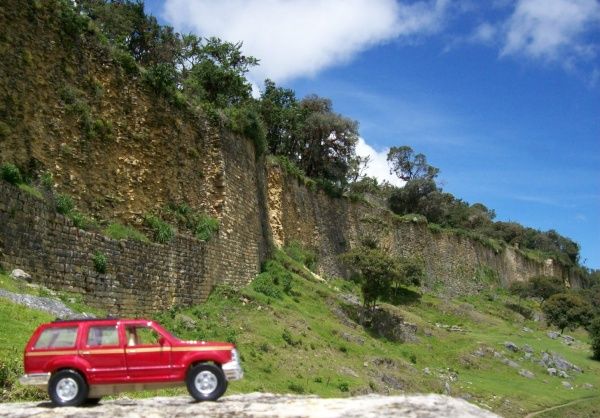 This is the outer wall. In some places is 19 meters tall.
It was discovered in mid XIX century and it was totally hidden by the jungle (Kuelap is placed on Amazon rainforest highlands). Kuelap was also a town where Chachapoyas people lived.
This is another view of the wall: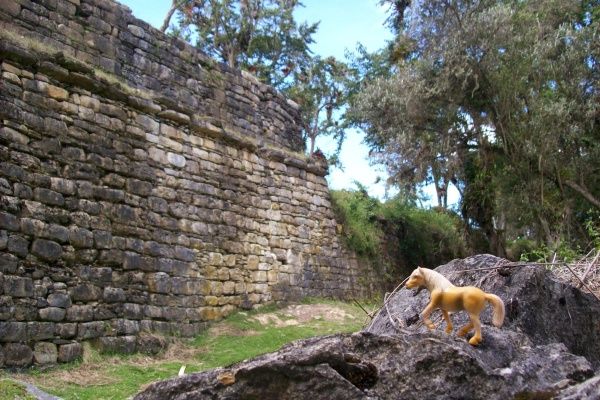 Kuelap is older than Machu Picchu and the Inca's culture. It is niot clear when it was built and, later, abandoned.
This is a reconstruction of one of the houses: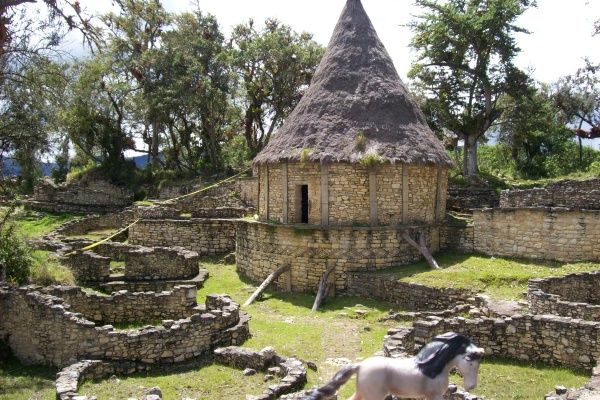 Houses were several meters tall, had two floors, and inside people had a place for their guinea pigs. The second floor was mainly the bedroom.
Kuelap also has tombs and a temple. When I was there, I could find human bones' pieces near a tomb.