I tried to introduce Firefly to my bunny Prince Zuko...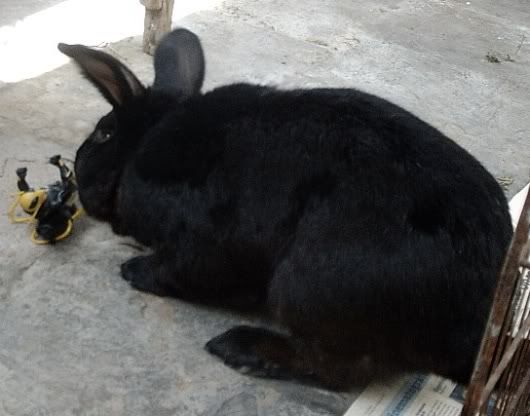 ... but Zuko showed no mercy to Firefly. Zuko took Firefly with his cute teeth and moved him over the floor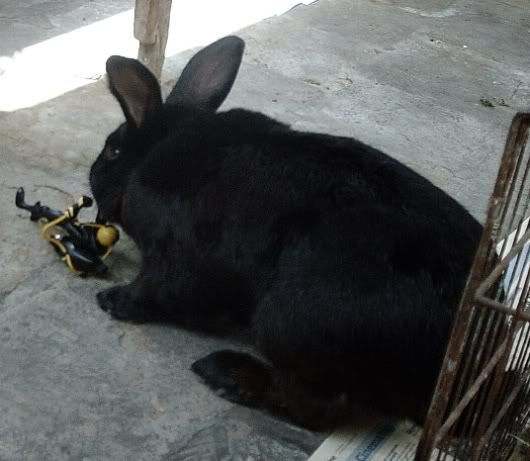 After this merciless attack, Zuko got bored...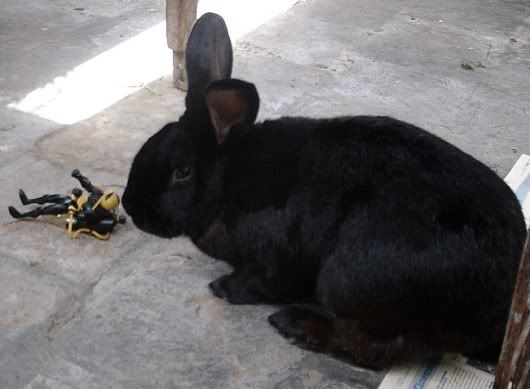 ... and left poor Firefly lying on the floor.
Happily, a bunny can't hurt a plastic toy.