This week's assignment from th League of Extraordinary Bloggers: "Spacemen."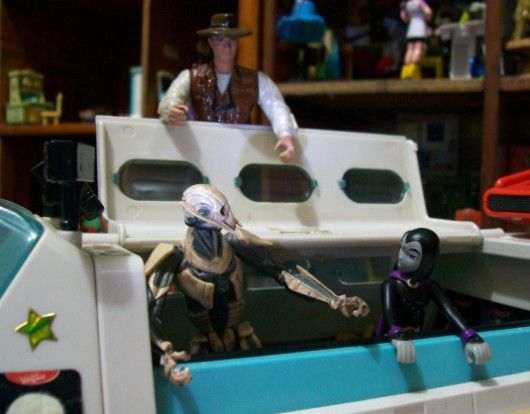 Nikolai:- Hi!!!!
General Grievous:- What the f...? Don't enter like that, human. Do you want me to cut you into pieces?
Nikolai:- I'm looking for the funny spacemen that live in this spaceship. This week's League asignment is about spacemen and they're the only spacemen around.
Raven:- They are walking on Galaxy M51. So we took their spaceship for a while.
Nikolai:- Wait... that galaxy is more than 20 light-years far away from the Milky Way. And did they go without their spaceship?
General Grievous:- They didn't need their spaceship for walking on that freaky galaxy. And, if you didn't notice, they're just behind you, moron.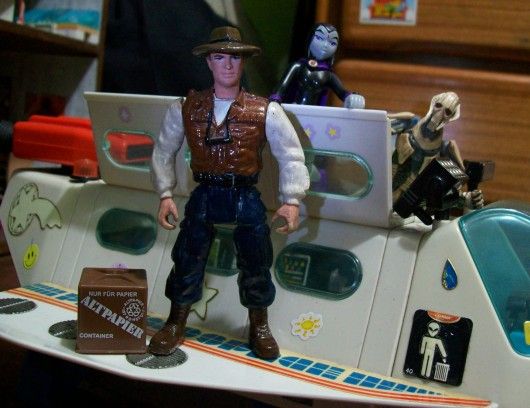 Nikolai:- Is this some kind of joke... oh... yeah. I got it. "Walking on the Galaxy M51...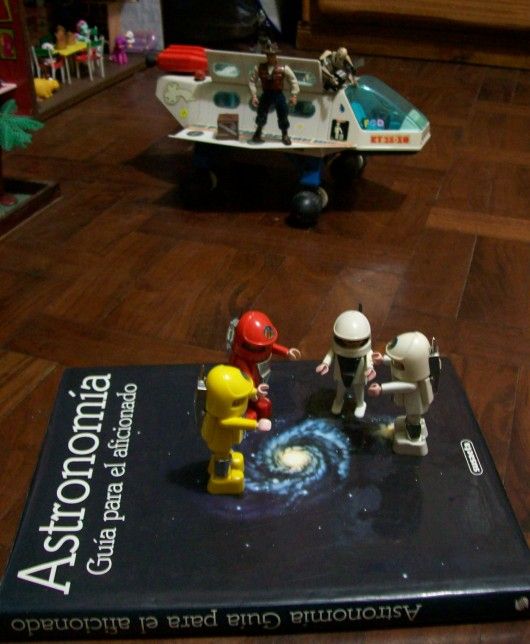 ... on an old Astronomy book cover".
Funny Spacemen:- Look folks, we are reaching the center of the Galaxy, Yeaaaahhh!!


More funny spacemen related posts :D
Buck Rogers!
Lego Spacemen!
Spacemen toy collection!
E.T. in spanish says: Mi casa!!!
Mexico loves Repops!




<<- Join the League!!