<<-- Join now or the Joker will suck your soul!

Comic books!! Called simply "Cómics" in Perú, I already have an entire drawer filled up with the Comics released by Perú21 Newspaper :D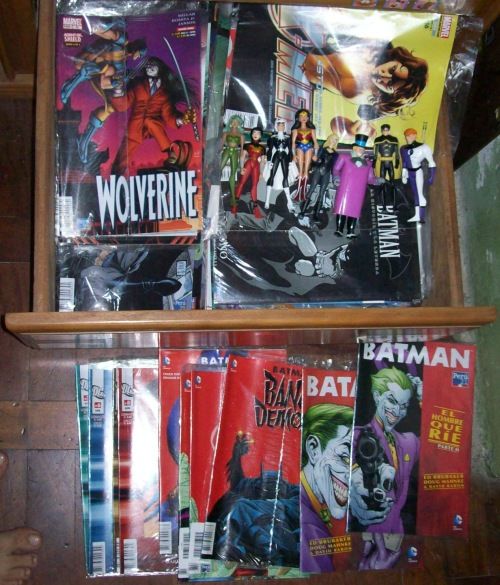 This Saturday I was at the Hobbie Market, a comics and collectibles annual fair in Lima that started in... 2012.

There I bought my Black Cannary, Robin and Wonder Woman figures. This is a photo how I found them: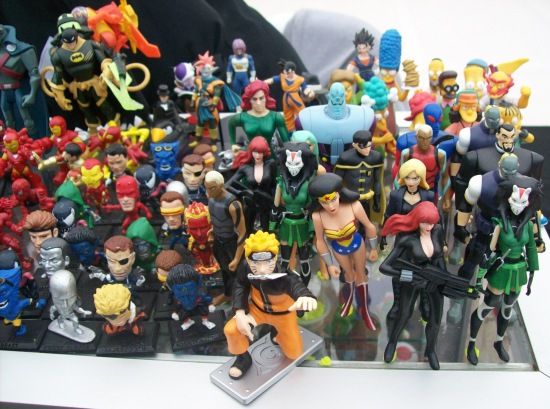 This is the guy who sold them to me: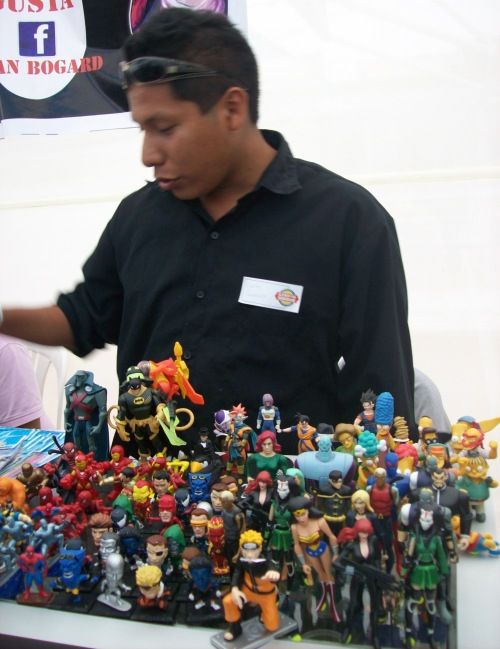 I found there my friends Rómulo and Fabían from ParkCómics, the little amazing store where they sell cómics!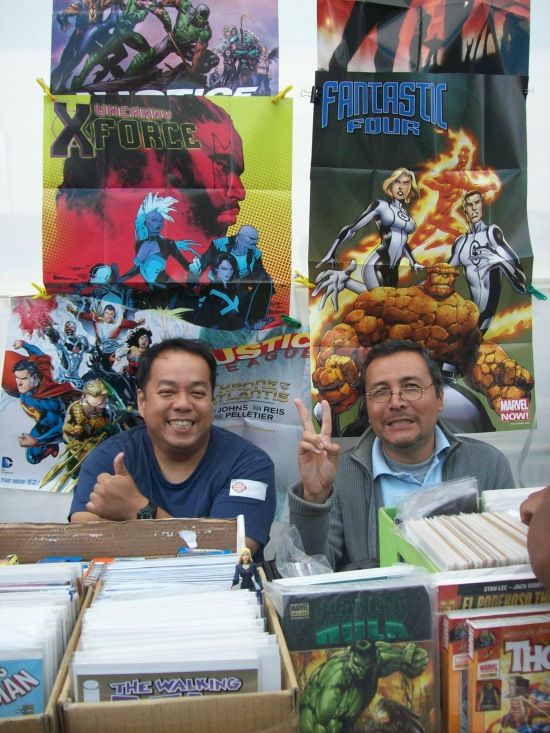 My Black Cannary wanted to pose with them :D

Also I found my old school's friend Fiorella. Her brother Bruno (another Bruno that has the same name as my boyfriend Bruno, also the same name as Bruce Wayne is known in Latin América: Bruno Díaz) imports and sells cómics. Stupid me, I was so excited that I forgot to take any photo of them!!

Now, a little of history:
It was the 80s (60s and 70s too) and the comics that arrived to Perú where the ones from other countries like Mexico or Chile. Many of them were published by the mexican Editorial Novaro. They were printed in really cheap recycled paper, not more that 3 or 4 colors, and some ads of products I had no idea about (mostly mexican toys). Then these comic books where called "Chistes", and they included super heroes, cartoon characters and mexican publications.

Novaro ceased to publish comics in 1986. I will translate the little text from this link where you can see the current state of the Editorial:

"In these wonderful photos taken by our friend Andrés Pardo, we can see how looks the Novaro building, the headquarters of the classic and memorable Editorial Novaro, where an uncountable amount of comics, albums, magazines and enciclopedias were produced and sent to all Latin America and Spain during more than 3 decades.

This factory is located half a square from the bridge of Boulevard Avila Camacho, number 4, 5 street, DF. Today it is kept operative (but dedicated to other activity) because it was bought to the Novaro family in 1986. Now it is used as office and storehose".


Other Great posts:
I like Plastic Man too, but I have Elongated Man (they both got tangled in one chapter of Batman the Brave and the Bold, he he he)
I've never heard about this comic!
25 years old boxes rule
I love Astonishing Xmen too!
This idea is Awesome!!