First, let he introduce the party guests:
Le dear friends, José and Bruno: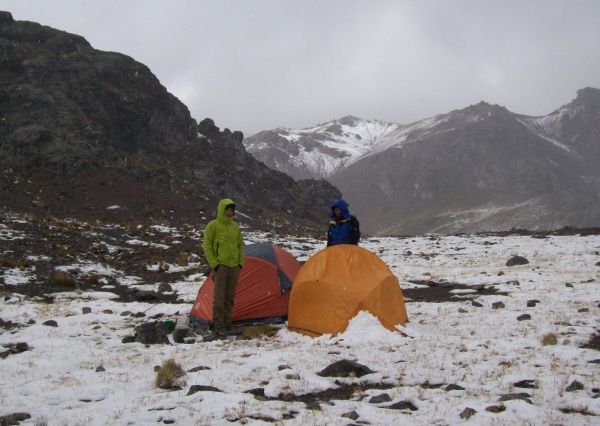 Le Me: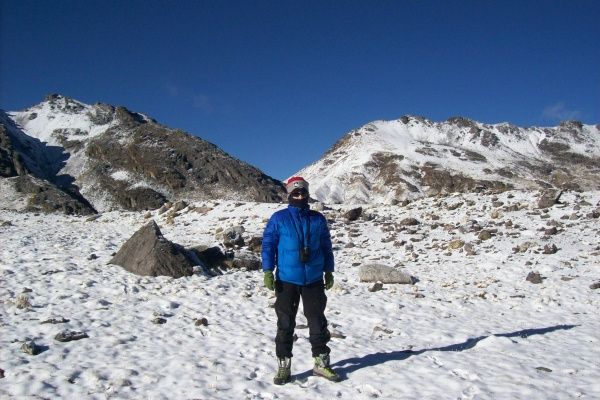 "¿Do I look fat?" Answer: "Yes, blame the feather fill of my jacket".
Le car: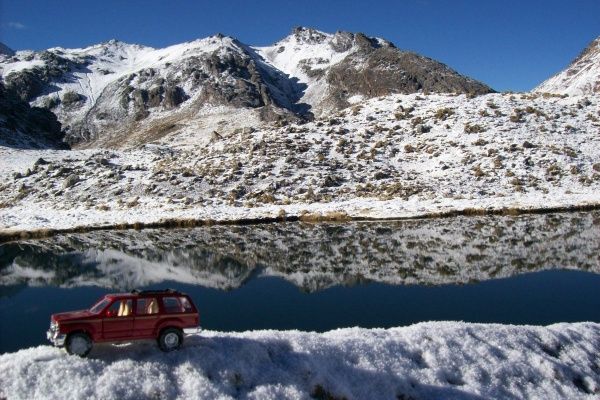 Our camp was to the left, near this lagoon.
Le puma (le mountain lion):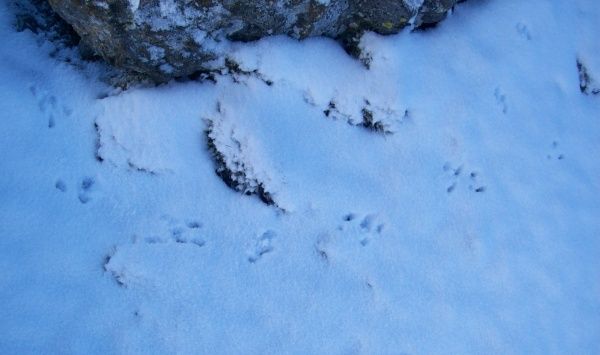 This is the story: we went for climbing El Rajuntay Moutain, in Junín region a month ago (because of peruvian independence holidays). We couldn't climb because of bad weather (how many times bad weather ruined our climbing??).
Then José said he heard something wandering around our camp the night before. That day, we found a horse's carcass near El Rajuntay (a little far from the lagoon). The night before we left, and after going for water, Bruno said he could see a pair of little red dots on the other side of the lagoon near our camp.
Of couse, I was scared. José said camera flash scare pumas and makes them get blind (it also works for dogs). So the next time we went for water, I flashed the lagoon several times. All I got was a bunch of black photos, but it probably worked and scared the puma away.
The next morning we found the steps shown in the last photo. It seems the puma wasn't big, so if it could eat a horse, maybe the horse was injured or sick, and was abandoned by its owner.
Looking at the puma's steps we learn that it walks on its fingers, maybe for no making any noise.
at the end I never saw the puma.
Hapily, this dinner was cancelled.
Other dinners around the league where the guests aren't the food:
OMG, action heroes party!!
This party has action movie heroes too!
I want a dinner with Leonardo Da Vinci too :D
I love Finn too!!
<<--- Join the League :D