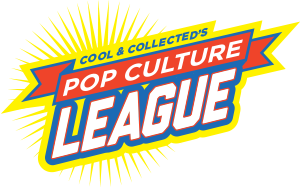 OMG!!! Después de dos años, Brian de Cool and Collected, ha decidido revivir la vieja Liga de los Blogueros Extraordinarios!!
OMG!! After two years, Brian from Cool and Collected, has decided to revive the old League of Extraordinary Bloggers!!
:D :D :D
El reto de esta semana: Estantito*
This week Challenge: Shelfie*
Desde que tengo casi todas mis cosas dentro de cajas y cajones, no tengo un gran estante donde exhibo mis colecciones. Suelo tener unos pocos juguetes sobre mi escritorio y al lado de mi cama, pero eso no cuenta.
As long as I have most of my stuff inside boxes and drawers, I don't have a big shelf where I display my collections. I tend to have a few toys on my desk and by the side of my bed, but that doesn't count.
Excepto por este pequeño estante, en medio de todas las cosas que tengo por todas las paredes:
Except for this little shelf, between all the stuff I have all over the walls: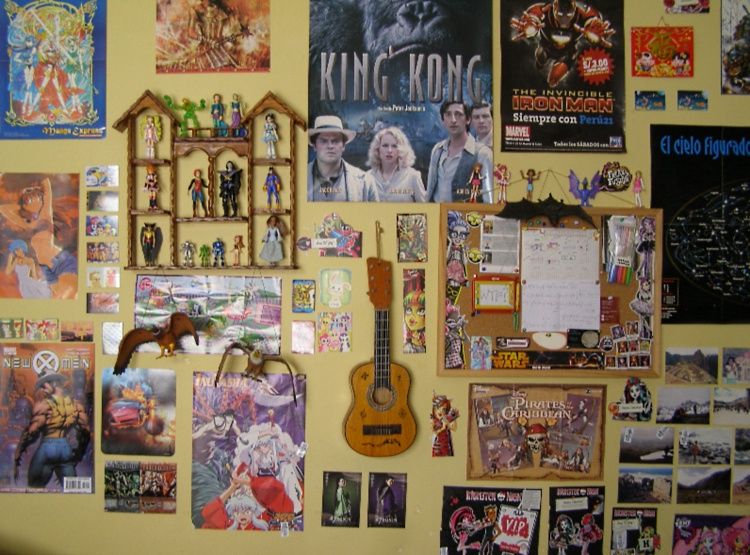 Y siguiendo la tendencia del Conservador, he aquí una foto de mí (vean, hay otro estante arriba a la derecha):
And, following the Curator trend, here's a photo of me (look, there's another shelf to the upper-right):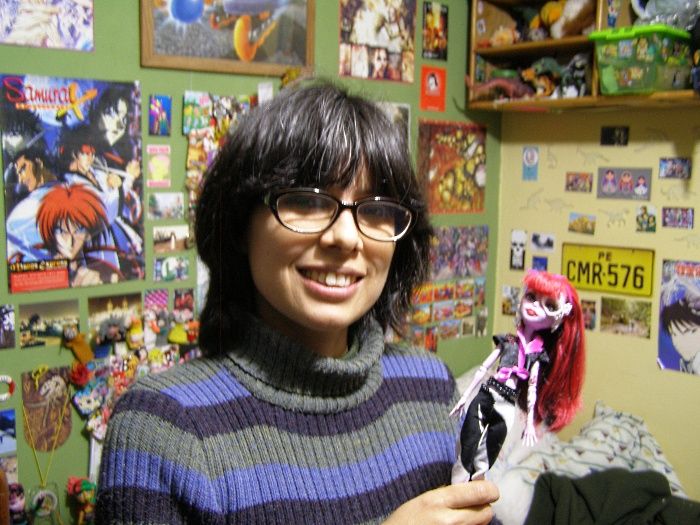 Aquí hay otros blogueros increíbles:
Here are other incredible bloggers:
The Curator / El Curador
Bro Midnight has Monster High dolls! :D / Bro Midnight tiene muñecas Monster High! :D
Chris has a shelf I want for myself / Chris tiene un estante que quiero para mí
Brian made a video! / Brian hizo un video!
This one is original: VHS tapes! / Éste es original: Cintas VHS!
It becomes better if you show us all your little friends / Se pone mejor si nos enseñas a todos tus amiguitos
*Shelfie: pun from "selfie" and "shelf" impossible to translate to spanish!
*Shelfie: juego de palabras a partir de "selfie" y "shelf" (estante) imposible de traducir al español!
Amo esta canción
/ I love this song